Hello! Welcome to the Medieval Madness Multi-Author Hop!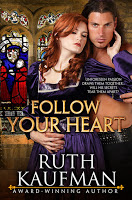 My featured book is
FOLLOW YOUR HEART
. She's a stained glass painter struggling to save her workshop from ruin. He's on a quest to restore his family estate. Passion makes their marriage of convenience inconvenient.








Here's how you can participate in Medieval Madness:

ENTER TO WIN A KINDLE FIRE H6: Visit all of our sites! See the banner to the right for instructions.
ENTER MY CONTEST: Leave a comment on this post about why you love to read medievals. Three commenters will receive Castles, Knights and Chivalry. This boxed set of 4 medievals that released 8/1 features At His Command by me and books by Laurel O'Donnell, Elizabeth Rose and Kathryn Loch.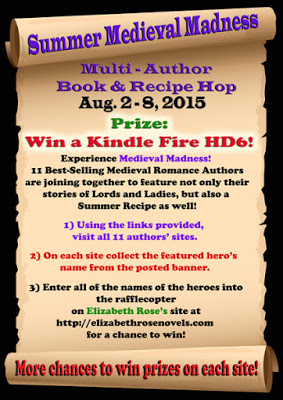 ENJOY OUR RECIPES: Here's mine! I thought about including a medieval recipe from one of the great books I have about medieval food, but decided on this one instead.
Love chocolate? These easy cookies may not be the most attractive in the box, but they taste amazing. Let me know what you think!
Chocolate Nut Drop Cookies (Selma Weiss)
Melt in double boiler (my mom figured out you can microwave in a glass bowl):
1 can Eagle milk (I figured out you can use low fat or fat free)
1 1/2 c. chocolate chips
2 T butter
Mix in well:
1 C sifted all-purpose flour
1 1/2 C chopped nuts (I prefer walnuts)
Drop by teaspoonfuls onto greased cookie sheets. Bake in a 350 degree oven for 12 minutes. Watch closely so bottoms don't burn. Makes appx. 60 cookies.
FOR MORE INFO: Check out all of these medieval authors' sites to learn about them and their books:
11) Lana Williams
Thanks to Elizabeth Rose for arranging this event.