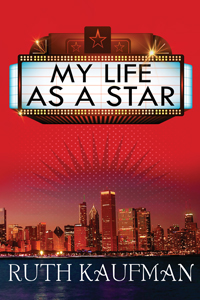 A STAR IS BORN meets BEYOND THE LIGHTS
After helping a famous and handsome director escape his rabid fans, a struggling actress in Chicago finds her career taking off and a romantic spark emerging.
After finally quitting her radio station account executive day job, Marla Goldberg pursues her dream of being a working actress in Chicago. As a tap dancing zucchini, she meets hot, famous movie director Scott Sampson. Scott, aka Great Scott, finds himself falling for quirky, smart Marla despite his vow to never date or trust another actress. The pressures of their profession and the glaring public eye threaten to tear them apart as she learns be careful what you wish for when her career and feelings for him suddenly skyrocket.