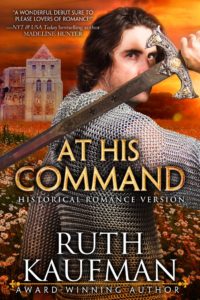 I'm honored to announce that
AT HIS COMMAND 
 won BOTH the Best Historical and Best First Book 2016 Booksellers' Best Awards.
And this week a reader wrote, "I started reading 'At His Command' and didn't stop until I was 20% in. Wow, what a wonderful story!!! I was actually angry at the clock for passing so quickly.  I can't wait to return to it but wanted you to know I LOVE it so far!!"
Yet despite such wonderful accolades and praise, and though I've (temporarily?) reduced the price to .99, I'll share that sales have dwindled to a trickle. [Read more…] about AT HIS COMMAND: Double Booksellers' Best Award winner!?