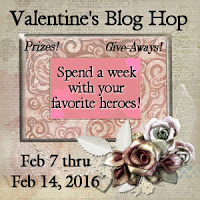 Hello and welcome! I'm Richard Courtenay, Earl of Glasmere.
My thanks to Ruth for telling my story in THE BRIDE TOURNAMENT and for hosting me today and to you for stopping by. Please comment on your favorite characteristic in a hero for a chance to win one of three copies of Ruth's first book, AT HIS COMMAND.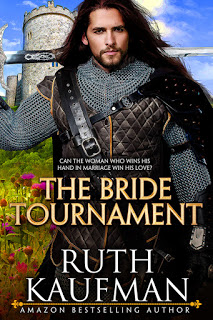 What is your strength?
I would have to say patience. The lovely Eleanor can be quite strong-willed and full of, shall we say, interesting ideas that she's convinced are for the best. Plus, as I'm sure you know, even in your time, politics can be trying.
What is your weakness?
Trust. After you've allowed yourself to open up and be vulnerable to accept what you thought was love only to be cruelly betrayed…it's very difficult let anyone else breach the armor you've created around your heart. Especially when said someone is doing her best to find you a better and more willing bride because she wishes to wed her betrothed, but you find yourself intrigued nonetheless.
What would you like to get on Valentine's Day?
Chaucer is believed to be the first to associate this day with romantic love. In the 1460s, when I first met Lady Eleanor de la Tour and was offered her hand in marriage, Valentine's Day hadn't yet come into vogue, as they say. Now, I confess I would like to receive chocolate. I do enjoy a good piece of chocolate, preferably with hazelnuts. The way it melts on your tongue….
What would be your perfect date?
Unfortunately we One of our first "dates" was what you call a picnic. We had an interesting al fresco luncheon. She just looked so lovely sitting on a cloth on the grass arranging the foodstuffs I'd brought, and I was so pleased to be with her, I wanted that moment to last. So I'd say another picnic, on a perfect sunny day with a slight breeze. I'd select items to tempt her palate and please her.
What are you giving the heroine for Valentine's Day?
Eleanor loves chocolate even more than I. We share many things, but can be possessive when it comes to sweets. So I'll be giving her a large box of her favorites, just for her. Which means no fruit allowed except for raisins, and only milk chocolate.
Giveaway:
Ruth is honored to give away an ebook of
AT HIS COMMAND
to three random visitors who comment below about their favorite characteristic in a hero
.

List of authors participating in the hop:
I hope you'll visit them all to learn about their heros and enter their giveaways.