At this time of year, most of us look back before we move forward. I like to prepare for the new year by doing the following:
1) Asking questions, such as:
What went well in my freelancing life?
What do I have control over that I could improve?
How do my revenues and time spent compare to previous years, and where is most of my revenue coming from?
What changes occurred with my client base?
How can I grow my business next year?
2) Going through my physical and virtual filing cabinets, removing/shredding/recycling documents I no longer need. This morning I painstakingly created a new template for my acting resume, which over the years has become such a mishmosh of styles that it was difficult to edit and update.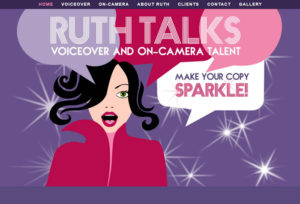 3) Reviewing the tools of my trade. To improve my home recording setup, I just bought new, comfy headphones and more soundproofing. Not long ago, I updated my acting and voiceover site,
www.ruthtalks.com
. New headshots are next.
4) Deciding what my trade(s) should be? I love writing, but my books just haven't been selling enough to justify the cost/time I've spent to release and market/promote them. A few boxed sets did well, but with their short shelf life, they'll be gone soon. Was it a waste to box my
Wars of the Roses Brides books
, releasing 1/05/17, or will I at least earn back the money I spent on the cover, formatting and ads?
I spent a good bit of time in 2016 on live storytelling and standup comedy, appearing with The Kates, at Write Club, That's All She Wrote and more. I enjoyed the process and the performances, but only earned $20 here and there. How much do I need to earn before I can make room for time-consuming but enjoyable activities?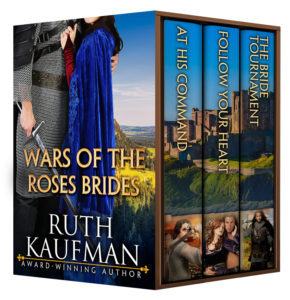 4) Making sure my health is on the right track. I had a checkup recently, went to the dentist, and will get a mammogram next week. Sure, I could eat less sugar, especially Target's chocolate peanut butter ice cream (someone decided a serving is only a half cup). I could also work out more, especially now that my building has upgraded our exercise room….
5) Adjusting goals. The main thing I plan to do next year is discipline myself to be more proactive. I keep telling myself I'll put more effort into self-marketing (which I define as researching and submitting to potential clients), but lately have found other ways to occupy my time.
For years my goal has been 20 acting "touches" per week, including incoming calls/emails from agents and clients, bookings and self-submissions. I think the time has come to raise that to 25.
What are you going to do to improve your business?