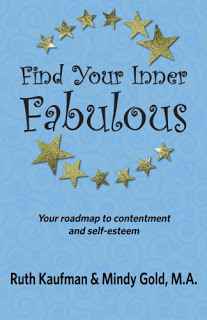 It's been a long time coming! My co-authored
self-help book, Find Your Inner Fabulous, is finally available on Amazon, in
print
and
Kindle
editions.
Veteran therapist Mindy Gold and I wrote FYIF to help women achieve greater self-esteem and contentment. We offer seven principles and an eight-step roadmap that combined with empowering exercises and suggestions provide readers with concrete methods for creating positive change in their lives.
Do you feel fabulous? If not, and/or if you think you're not good enough or pretty enough, we hope FYIF can help.
To learn more, visit www.findyourinnerfabulous.com.