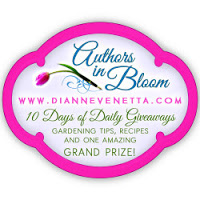 Hello, and thank you for stopping by! I hope you're enjoying the Authors in Bloom blog hop.
I've released three medievals in my Wars of the Roses Brides series.
And my May release, MY ONCE & FUTURE LOVE, starts a new medieval Arthurian series: Unsung Knights of the Round Table.

When a lady on the run aids an immortal knight in peril, can love flourish?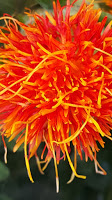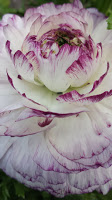 As you can see, I take a lot of flower pictures…with my cell phone. My tip is to appreciate and share the results of your gardening efforts with pictures. Choose interesting angles and close-ups that accentuate details and will look great on social media.
Wide shots of gardens and flower beds usually don't stand out as much as closeups, especially when viewed in small or thumbnail sizes. Also check the background to make sure it's visually appealing and not distracting.
Another idea is to create a calendar using your best shots, via a site such as Vistaprint (which often has discounts up to 50%) and give them as gifts. I've gotten many compliments from family, friends and clients (I'm also an on-camera and voiceover talent).
My favorite flower is the peony, because I love how they look and smell. I need to take some peony pictures! What's your favorite flower and why?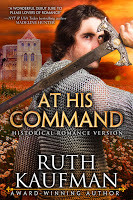 I'll be giving away an ebook of AT HIS COMMAND to three people who comment below and leave their contact email so you can be reached if you win.
And anyone who signs up on my website for my occasional newsletter will receive another entry to win a copy of AT HIS COMMAND.