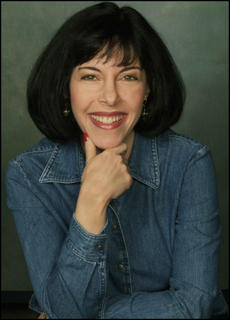 Hello, and welcome to my blog! I've created this to relate the adventures of life after quitting my corporate job to pursue my passions, writing and acting, full time.

On Sept. 12th, management announced my impending departure. Since then, three fabulous things happened:
1) My medieval romance FOLLOW YOUR HEART is one of 10 finalists in the Dorchester Publishing/Romantic Times national contest, American Title II. Similar to American Idol, the two finalists with the fewest online votes each month will lose their chance to win a publishing contract. Snippets of our manuscripts will appear in RT starting in January!!!!

2) A literary agent, to whom I'd sent the first three chapters of FYH in August, asked to see the full manuscript.

3) I got booked to be an extra for two days on Flags of our Fathers, a WWII Clint Eastwood directed movie.

Coincidence, or confirmation that I've made the right decision?