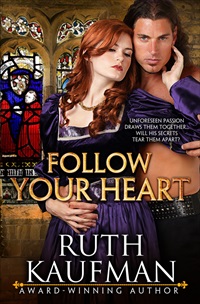 I'm always seeking new opportunities to introduce my books to and connect with readers.
To that end, I'm one of the sponsors of the "Find Your Next Great Read Scavenger Hunt"
at Night Owl Reviews with my standalone April release,
Follow Your Heart:
She's a glass-painter trying to save her workshop from ruin. He's on a quest to redeem his family name and estate. When unforeseen passion makes their marriage of convenience inconvenient, will his dangerous secrets tear them apart?
USATODAY.com says, "
Kaufman can certainly write an entertaining suspenseful romance and brings us a happy sigh-worthy story." And Amazon.com reviewers say, "
As with book one, this was wonderfully written," "
I loved this book," and, "
Couldn't put it down till I was finished with it."
Starting tomorrow (June 12th) through July 3rd, you can enter to win one of 100 Amazon Gift Cards at NOR's scavenger hunt. The grand prize: a $250 Amazon Gift Card. There's also
a Rafflecopter giveaway
.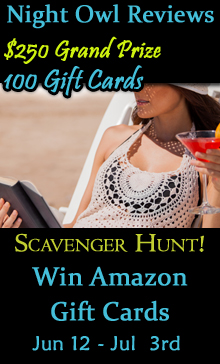 Enter at:
https://www.nightowlreviews.com/v5/Blog/Articles/Find-Your-Next-Great-Read-Scavenger-Hunt-June-2015.
And who doesn't like a good sale? From June 14th through the 20th,
Follow Your Heart
will be a Kindle Countdown Deal…available for $.99 instead of $2.99. I hope a lot of readers take advantage of that.

Finally, an announcement is coming soon about a July opportunity.

Thank you for stopping by and for your interest in my books.