I'm honored to be a Historical Romance Network author along with some of my favorite historical authors, including Madeline Hunter and Jo Beverley.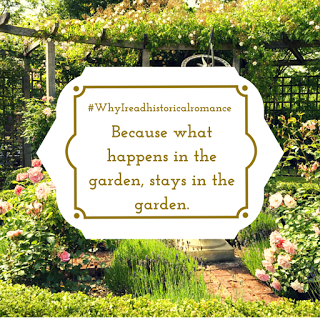 We hope you'll join HRN authors and historical romance readers across the world tomorrow, May 29, on Facebook, Twitter or Tumblr for #WhyIReadHistoricals day. Authors will share why they wrote or read certain historical romances, or why we write/read them in general.

And we want to know why you read historical romance. What draws you to books set in other time periods? Which do you prefer, and why? Which historicals are on your keeper shelf? Are you drawn to alpha heroes and kilts? Pirates? Dukes, rakes and women on the shelf? Knights with swords and castles? Settings in countries other than England and Scotland?

Who are your favorite authors, and why?
What prompts you to try a new-to-you author: covers, blurbs, reviews, time period, or something else?

My favorite historicals are medievals, which is why I write them. Some of my favorite keeper shelf books are by Kathleen Woodiwiss (The Wolf and the Dove), Roberta Gellis (Alinor: Roselynde Chronicles Book 2), Madeline Hunter (By Design), Julie Garwood (Honor's Splendour) and Judith McNaught (Kingdom of Dreams).

Thanks to HRN member Kris Kennedy, who was instrumental in putting this together.