There's only one first release day for every author. Back in the day, you might go to a bookstore to view your book on an actual shelf, and maybe you'd sign the stock. In these digital days of indie publishing, my release day yesterday was online.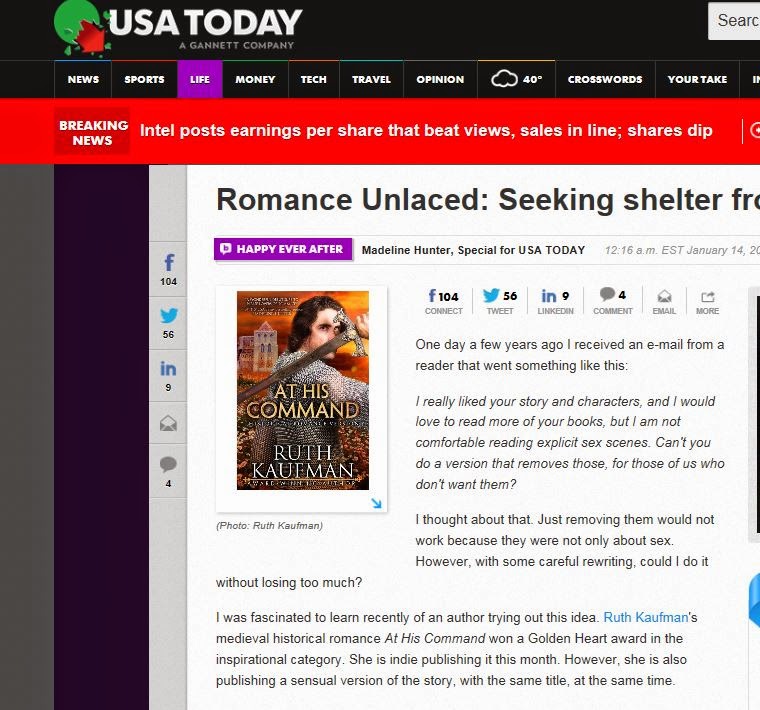 An exciting development was my interview in USAToday's HEA Romance Unlaced blog written by bestseller Madeline Hunter, Seeking shelter from the heat? So far that's been posted to Facebook over 100 times, tweeted 56 times and posted on LinkedIn 9 times.
Supportive friends and colleagues tweeted, shared, posted and commented on Facebook, and informed me of their purchases.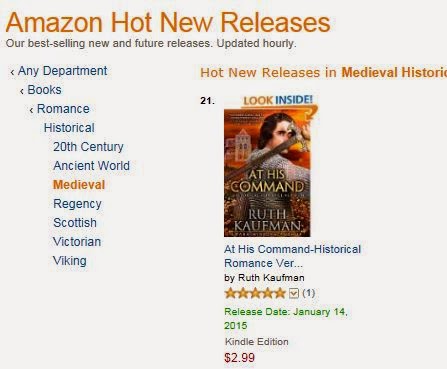 I spent a lot of time on social media and email, and participated in Marketing for Romance Writers' #MFRWHooks and meet the #MFRWauthor promotion.
I refreshed my sales reports and Amazon Hot New Releases every so often, and was thrilled to watch both ebook versions climb in their respective categories throughout the day, and though they went online later in the day, the print versions showed up on the lists, too. As of this writing, AT HIS COMMAND-Historical Romance Version is #21 in Medieval Historical Romance…so close to making it to the first page. And the Inspirational Version is #39 in Historical Inspirational Romance. Will they climb higher? Stay tuned.