Since releasing AT HIS COMMAND in January and FOLLOW YOUR HEART in April, I confess to a-throw-spaghetti-at-the-wall-to-see-what-sticks-like effort at promotion and marketing. I'd guest blog here, submit for a review there, take out a listing in what my research said was one of the best book promotion email/websites, buy an ad, submit for a review.
I may work with a PR/marketing firm in the future, but because of cost and things I've heard I haven't yet. Such as: some don't take self-published authors, many require monthly retainers, others promise results that don't sound or weren't attainable (based on friends' reports). I also didn't want to make the time to research recommendations, in part because, as with a lot of promo, what works for one author may not work for another.
My time and energy has value, too. So before I release medieval #3 in the fall, I wanted to assess what has worked for me so far.
1) Goodreads giveaways, like the one I'm running now. Hundreds sign up during the month (it went live last night and already 140 people have registered, I select the number of winners of a paperback book. For a month of visibility in the giveaways, all it costs is the purchase and mailing cost of the books. I know that hundreds of readers are now at least aware of my book. I may also gain new adds to "To Read," readers, reviews and even sales in the process.
Passion makes their marriage of convenience inconvenient….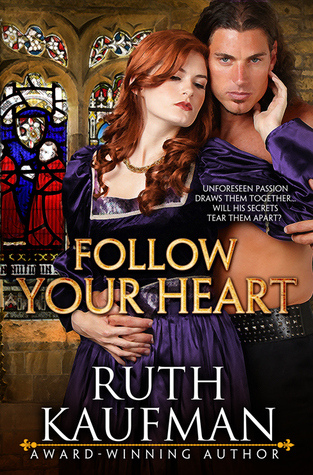 Giveaway ends August 14, 2015.
2) A Kindle Countdown Deal. Lower your price while retaining royalty rates and have a countdown on your book page. It took some doing to set up the KDC and coordinate listings with promo tools such as Ereader News Today (known as ENT) and several others. My goal was to earn back what I spent. And I did.
3) Facebook. Not Facebook ads or "boost this post,"…though I got sucked in to trying a few. No visible results and very few clicks.
What hasn't worked as well as I'd thought it would:
1) Twitter. I've been fortunate to have blog posts and all kinds of things retweeted many times, including one blog post with a potential reach of over 200,000, but I haven't been able to discern any sales increase. Perhaps the tweets could have had fewer hashtags and more content. Were those who saw them uninterested in my genre?
Of course, we can't measure the cumulative effect is of getting our books, reviews, and info about ourselves out there. I believe everything helps in the long run, but managing time and money spent on effective marketing/promo is more important.
2) My first Amazon Giveaway. I reviewed the process and settings and read a couple of articles. I decided to offer 1 printed copy of FYH to the 100th, 200th and 300th person who signed up. And assumed it'd be out there at least a week. Nope. Within a few hours, the books were gone, at a cost of around $50. So, yes, more than 300 people now know of my book. Three will receive a copy. But a few hours, IMO, wasn't enough exposure. I'd set the parameters much higher if I did another.
What works/doesn't for you as a reader? As an author?