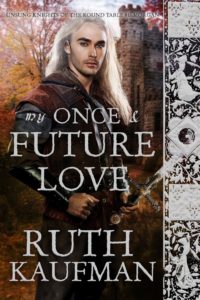 Today is release day for my fourth book, MY ONCE & FUTURE LOVE, Unsung Knights of the Round Table #1.

In MO&FL, Annora of Amberton flees her castle to seek proof that she's not a lunatic as her uncle declared when claiming wardship over her and her lands.
Morgan ap Myrddin must rescue his father, Merlin, from imprisonment. But enemies have wounded him, draining his powers.
He stumbles upon her cottage and enlists her aid. As he helps her in return, undeniable desire and respect spark. But he won't succumb to the lure of a mortal woman as his father did. She's wary of caring for a man who refuses to discuss his past. When he finally tells her he's a Knight of the Round Table, she fears he's the lunatic as danger, secrets and destiny thwart the power of love.

To celebrate, I'm having a virtual release party today from 4-7PM CDT, featuring amazing guest authors and giveaways. I hope you can stop by to chat with us.
RT Book Reviews says, "Kaufman is an excellent storyteller with an affinity for setting stories in the Middle Ages. My Once & Future Love is a fantastic blend of romance and Arthurian legend, and it paves the way for the start of the Unsung Knights of the Round Table series. The characters are intriguing and their insecurities and fears make them seem more real."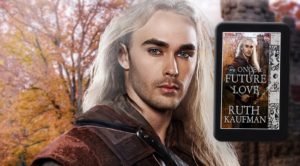 Night Owl Reviews says, "The chemistry between Morgan and Annora sizzles with vibrant energy from every page right along with their strong, compelling personalities which makes it easy for readers to relate to the characters and to become ensnared in their relationship quandary, which has a maelstrom of emotions keeping suspense and anticipations high throughout the steady to fast paced plot full of intrigue, excitement and romance."
I love the tales of King Arthur and his nights, and wondered, "What if there were knights we'd never heard of?
And here's my first international interview!
Happy reading!