I'm at Romance Bandits today talking about the Wars of the Roses and offering a bit of advice to aspiring authors. Commenters have a chance to win one of two AT HIS COMMAND e-books.
I'd heard of Goodreads of course, but hadn't joined it as a reader or spent much time there. As my release date approached, I explored it as one way to communicate with and perhaps interest more readers. Now I enjoy it as a reader, posting what I'm reading and have read and keeping up with what friends are reading. As an author, I set up my author page and answered a couple of author questions so readers can learn more about me.
I'm also doing my first Goodreads Giveaway, where readers can enter to win one of five copies of my book. It's exciting to see how many readers (it's exciting to have readers) add AHC to their reading lists and are signing up for the giveaway. If you're on Goodreads, what's your favorite aspect?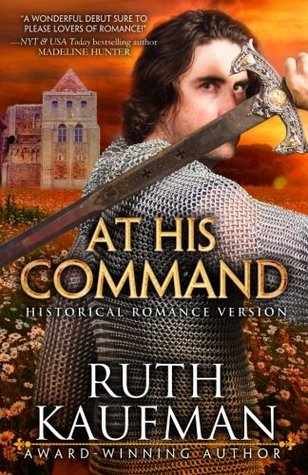 At His Command by Ruth Kaufman