I'm excited to announce that FOLLOW YOUR HEART, the next standalone book in my Wars of the Roses Brides series, is on Amazon preorder for $1.99 for March to thank my readers.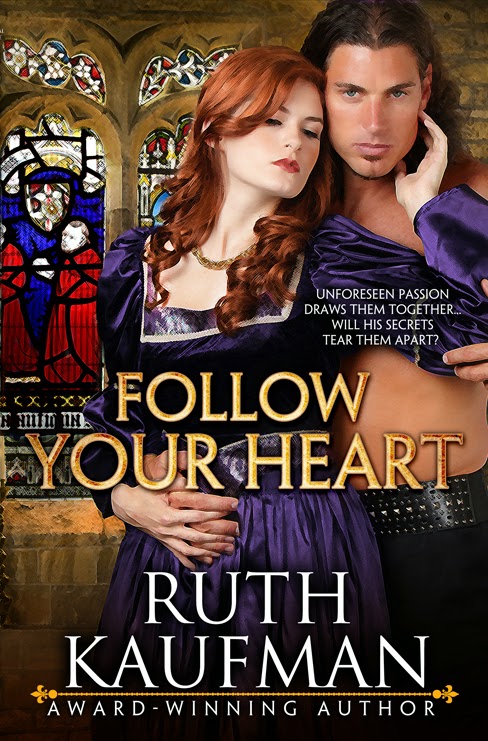 She's a glass-painter making her way in a man's world. He's on a quest to redeem his family name and estates. When unexpected passion makes their marriage of convenience inconvenient, will his secrets tear them apart?
The first scene popped into my head one day. As I began sharing Adrian's struggle with what he had to do to attain his goal, Joanna arrived. I hope readers love their story as much as I enyoyed writing it.
I also loved delving into research about how stained glass was made and sold in 1460 England. The techniques used to create the rich colors and and intricate designs of the windows, some of which survive, fascinated me.
I'm considering a novella or another book about the heroine's half-sister…let me know what you think!